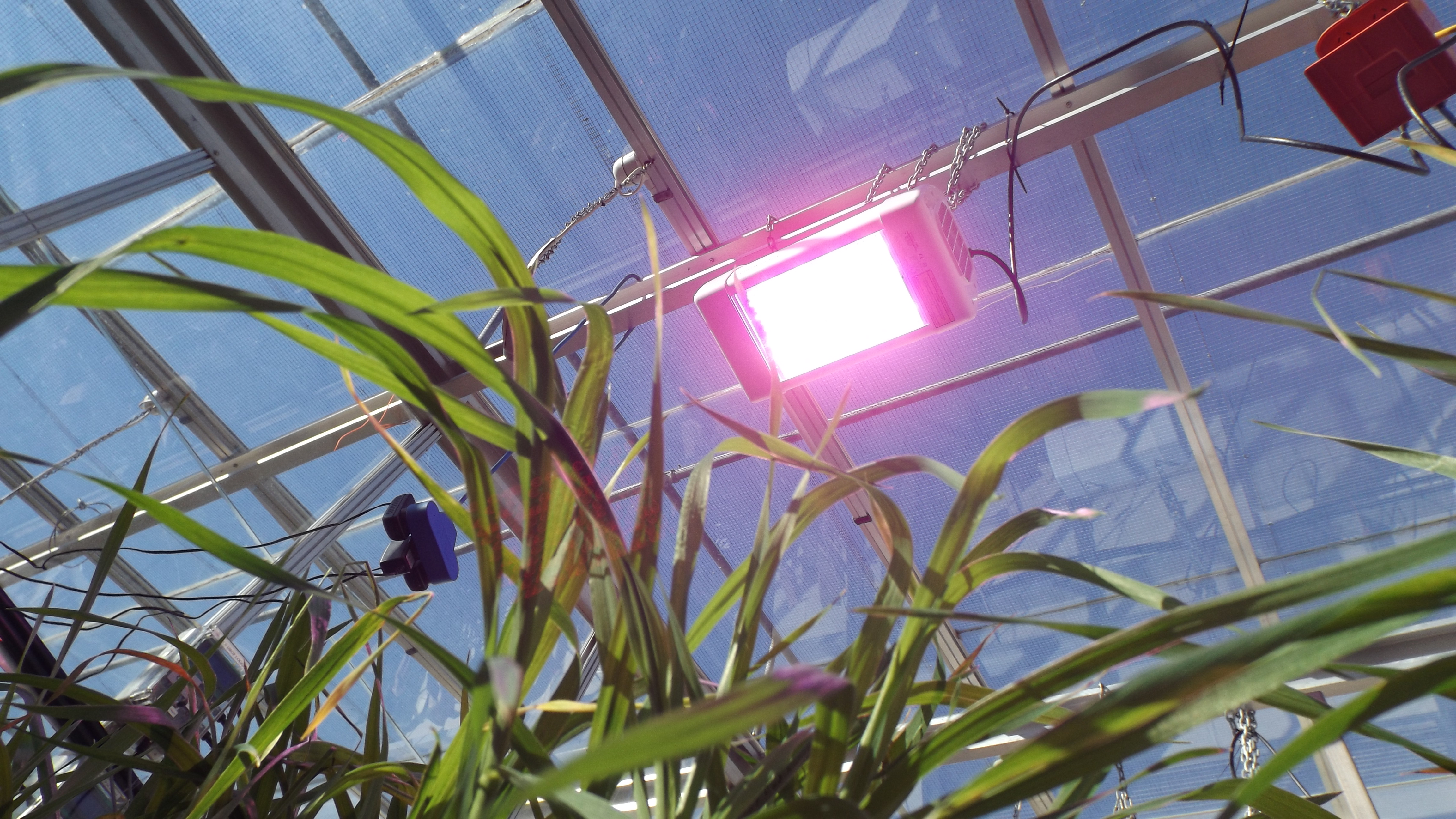 One UQ faculty's winning energy-efficiency project idea is shining light on how to generate electricity savings of up to $8000 per year
In late 2016, UQ Sustainability put out a call for energy-efficiency ideas from the university community—winning projects would receive partial or whole funding from the Sustainability team.
We received a number of standout submissions, and one winning idea was proposed by UQ's Faculty of Science. Their concept was simple but effective: to replace the old 400w high-pressure sodium vapour (HPS) lights in their central glasshouses and darkrooms with state-of-the-art light-emitting diode (LED) grow lights.
The results are bright indeed: it's estimated that when the project's complete, it'll save over 55,600 kWh per year.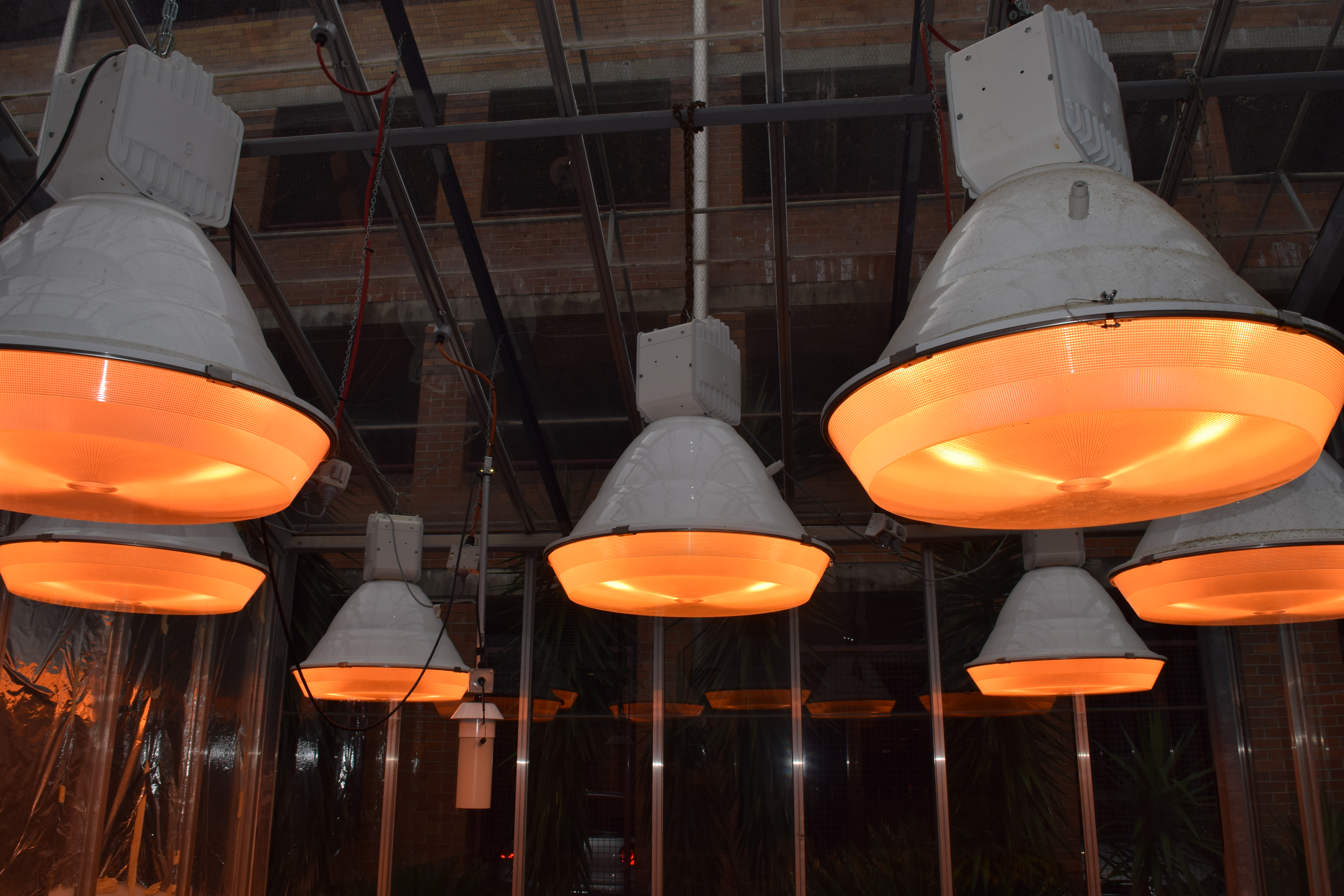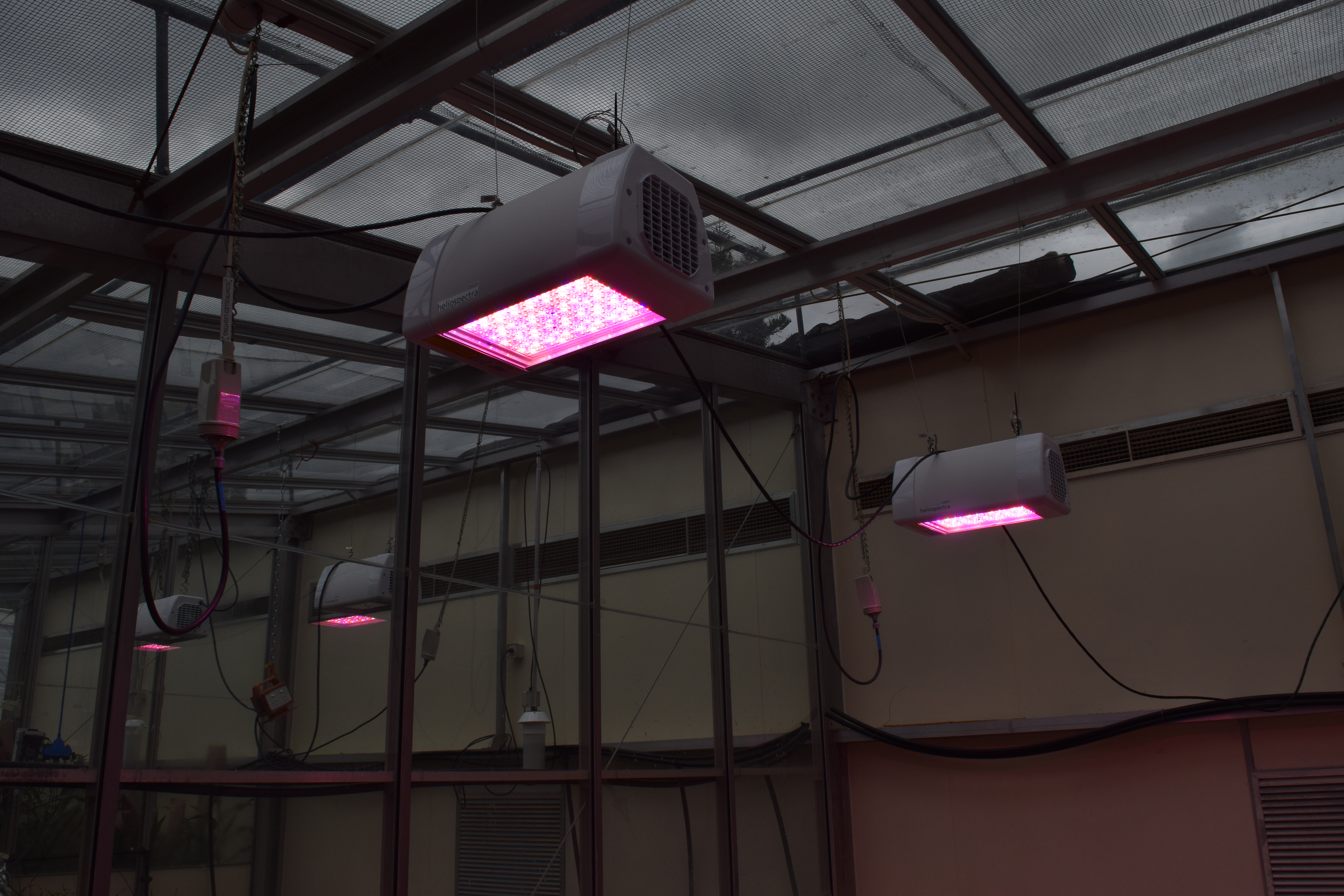 Not only do LED lights last much longer (almost six years) than HPS lights, which generally need replacing twice a year, but they also emit less heat, which means that the air-conditioners in temperature-controlled spaces such as glasshouses don't have to use as much energy.
As well as offering considerable sustainability benefits, the project also lowers occupational health and safety risks, since HPS lamps—which are bulky and heavy—generally require more than one person to set up in order to prepare areas for experiments, whereas one person can easily handle LED grow lights.
HPS lights are also not as reliable as LED lights, since their output degrades over their short lifespans. 
Congratulations to the Faculty of Science for switching on to such a smart sustainable solution!
If you're a UQ researcher interested in exploring the benefits of switching to LED grow lights, get in touch with Danielle Shaffer, Project Officer—Energy & Sustainability, at d.shaffer@uq.edu.au.