Recycle Right (SWOTVAC Edition)
4 June 2022 9:00am
–
8 June 2022 5:00pm
UQ Life always have our back during SWOTVAC, providing an array of study snacks throughout the week leading up to exams. Now it's our turn to have the Earth's back. Make sure you recycle right and put your rubbish in the correct bin after visiting the snack station.
Organics (green bins)

What goes in this bin?
Food scraps (fruit, vegetables and meat)
Coffee grounds and teabags
Flowers and plants
Tissues/paper towels
Compostable packaging
Where do we send our organics?
Organic waste is collected and delivered to an organic resource recovery facility for processing, where the waste is converted into compost, soil conditioner and mulch products.
Snack Station Examples:
Apple cores
Orange peels
Banana peels
Other food scraps.
---
Soft Plastics
Soft plastic includes any plastic that can be easily scrunched into a ball, including: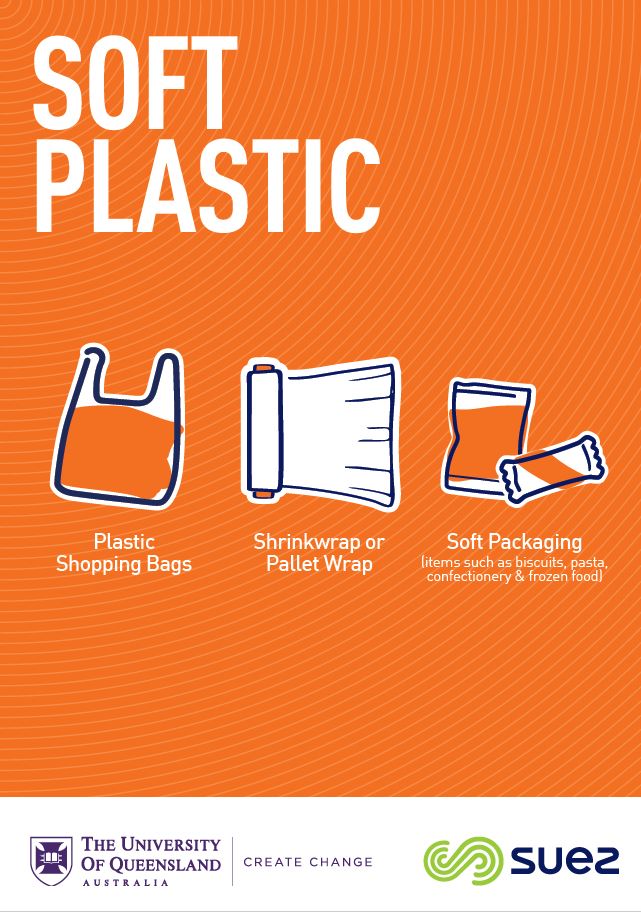 Plastic shopping bags
Shrink wrap or pallet wrap
Packaging such as biscuit packet wrappers, pasta bags, bread or cereal bags
If paper labels are smaller than an A5 page, these can be left on the packaging. Small amounts of paper won't affect the recycling process. Larger labels should be removed if possible.
To recycle:
Drop your plastics off at the Reuse & Recycling Station in the Kingham Room foyer (21C) next to the Red Room
Snack Station Examples:
Shapes packets
Tiny Teddy packets
Muesli bar wrappers
Oreo packets
Cookie packets
Film from fruit cups
Lolliepop wrappers
---
Commingled Recycling (yellow bins)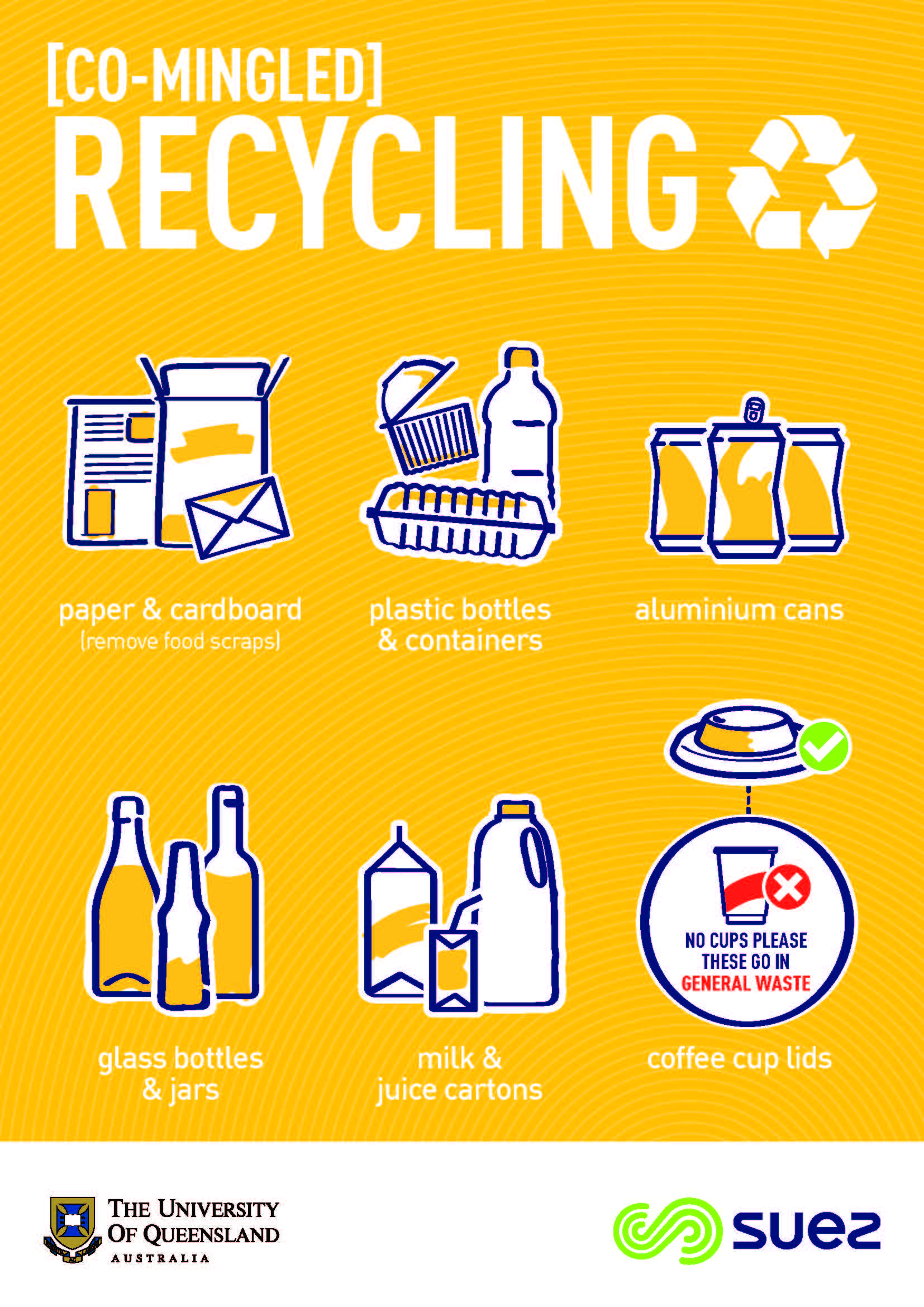 What goes in this bin?
plastic bottles and containers (including yoghurt and takeaway containers)
glass bottles and jars
milk and juice cartons
disposable coffee cup lids
paper and cardboard (these should preferably be placed into the paper and cardboard stream, where available).
Where do we send our recycling?
These are taken off site for segregation at a materials recycling facility. There, they are placed in a sorting line, and each type (plastic bottles, cardboard) is segregated out and then bulked up. Once enough of these items have been collected, they are sent to manufacturers for reprocessing.
Snack Station Examples:
Fruit cups (rinse to wash off left over fruit)
---
General Waste (red bins)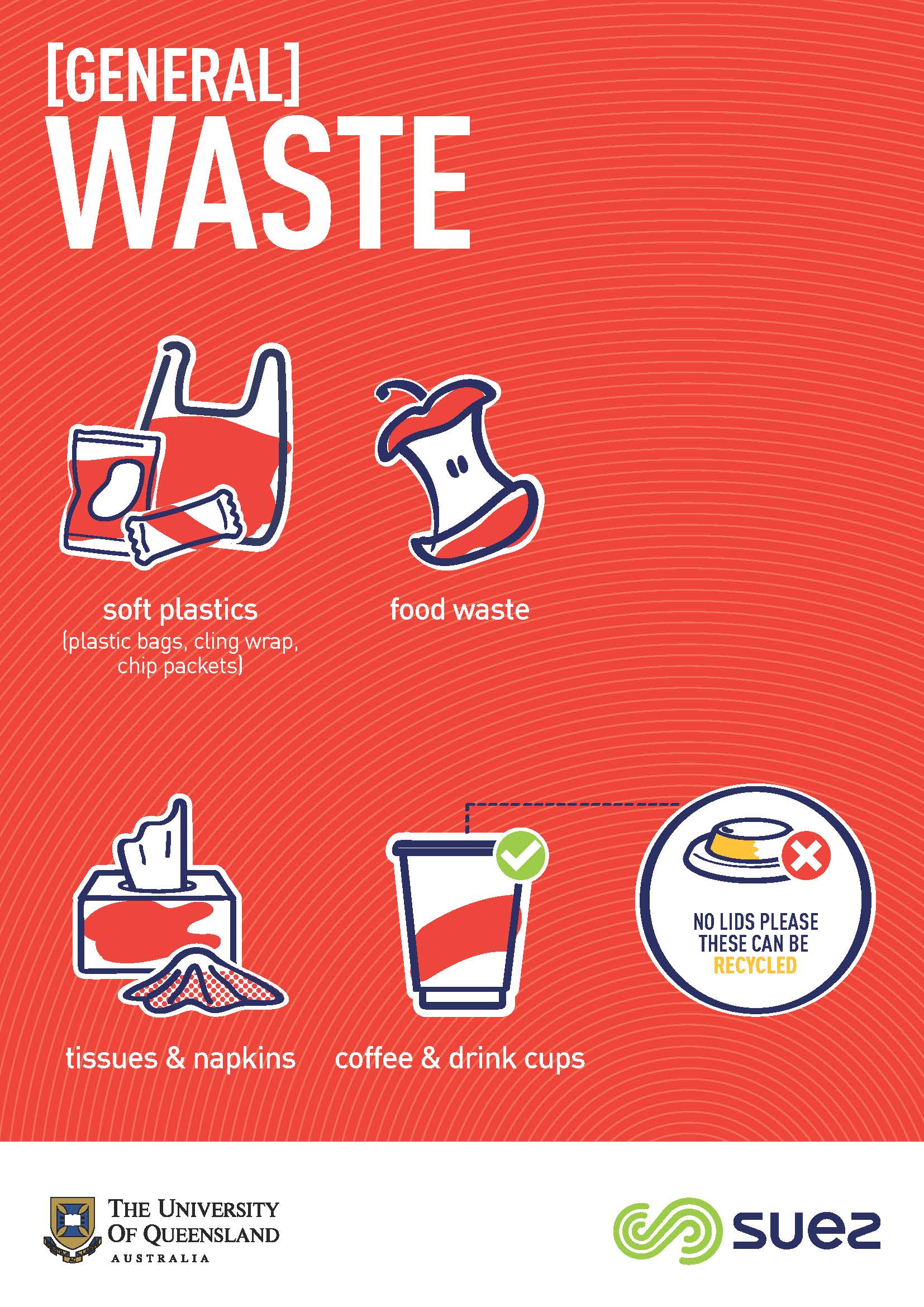 What goes in this bin?
styrofoam cups and containers
pens and pencils
tissues, napkins and paper towels
food waste
disposable utensils and straws
plastic bags, packaging and wrappers
disposable coffee cups
Where do we send our rubbish?
The general waste stream is collected by our waste contractor and compacted before being transferred to an engineered landfill site. Engineered landfill sites generate power using the methane created by the decomposing waste.
Snack Station Examples:
Lolliepop sticks
Muffin wrappers
About Having a sustainable exam period
Maintaining your physical and mental health during busy and stressful periods of life is really important. This exam period, UQ Sustainability has worked alongside UQ Life, UQ Wellness, and UQ Student Services to bring you a range of resources and events targeted towards supporting a sustainable study and exam period.
We believe that whilst caring for the planet, we simultaneously nurture ourselves, supporting the synergetic relationship between the overall health of people and the environment.
Take a short break from your studies, and check out our schedule below!