For many of us, we have learned about the perils of private travel since we were in primary school and competed in competitions as part of Walk Safely to School Day. Automobiles have a big environmental footprint, from production and road infrastructure, to tailpipe emissions that cause air pollution and drive global warming.
Luckily the Brisbane City Council (BCC) is committed to supporting cleaner & greener ways of getting around by making public and active transport more accessible, helping to reduce congestion, fossil fuel consumption and emissions. You can learn more about BCC's key sustainability achievements and future targets and commitments here. 
One of the more exciting innovations in the sustainable transport space is a reserach project that was born right here at UQ. Introducing... ODIN PASS!
ODIN PASS: The one transport app to rule them all
The University of Queensland, Queensland Department of Transport and Main Roads (TMR), and iMOVE have partnered to support the delivery of this Mobility as a Service (MaaS) trial, available exclusively to UQ staff and students.
MaaS involves providing users with a range of multi-modal mobility services through a single app or platform. Through this platform users can choose to subscribe to different transport bundles which include a range of unlimited and pay-as-you-go offers, and plan and book these modes through the platform's advanced multi-modal journey planner. The overall ambition of MaaS is provide users with convenient and affordable access to transport, while supporting a transition towards more sustainable transport choices and behaviours.
This MaaS research project at The University of Queensland aims to:
Understand what types of transport plans and bundles are most appealing to users

Explore which transport modes are most popular through a MaaS program

Explore which transport modes are most popular through a MaaS program

Test whether MaaS can influence travel choices and behaviour

Investigate whether a sustainable business model exists for MaaS more broadly (across Queensland, Australia and beyond!)
Learn more and sign up here: https://odinpass.com.au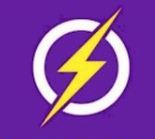 About UQ Sustainability Week 2021
Sustainability Week is an opportunity for the UQ community to celebrate and promote sustainability across UQ's campuses and sites. From August 16-20, a range of activities and events are hosted across all areas of the University, including markets, workshops, crafts and DIY, film screenings, specialist presentations, tree plantings, bird watching and garden tours, solar tours, forums and panel discussions, competitions and challenges to inspire sustainable behaviours.
Join us for the fun, check out the full program! Stay up to date by liking UQ Sustainability on Facebook or following us on Instagram. 
Important update: Based on the recent Covid restrictions, this year's Sustainability Week will be entirely online. Those events that cannot be transitioned to an online format will be postponed. Keep an eye on our social media channels, and our website for updates! (last updated Wednesday 25 August).