'Healing Country' is the official theme for this year's NAIDOC celebrations. 'Healing Country' calls for Australians to continue to seek greater protections for land, water, sacred sites and cultural heritage from exploitation, desecration, and destruction (NAIDOC 2021). 
What is Country?
According to the 2021 NAIDOC website, for Aboriginal and Torres Strait Islander peoples, Country is...
"inherent to our identity. It sustains our lives in every aspect - spiritually, physically, emotionally, socially, and culturally. It is more than a place. When we talk about Country it is spoken of like a person. Country is family, kin, law, lore, ceremony, traditions, and language. For Aboriginal and Torres Strait Islander peoples it has been this way since the dawn of time. Through our languages and songs, we speak to Country; through our ceremonies and traditions we sing to - and celebrate Country – and Country speak to us." (1)
Indigenous Peoples & Knowledges as key
The 2021 NAIDOC theme also invites Australians to recognise and celebrate Aboriginal and Torres Strait Islander peoples' cultural knowledges and understandings of Country as a vital part of Australia's national heritage. 
According to UQ's science lecturer Jim Walker, working alongside Indigenous peoples is the best way to create a national collective database describing the health of Australia's remote and regional ecosystems. Moreover, embracing Indigenous knowledges in our responses to climate change delivers environmental, social, cultural and economic benefits that can have positive impacts on the planet. Mr Walker is an Aboriginal man from the Jagera, Yiman and Goreng Goreng First Nations peoples, and an Indigenous lecturer within UQ's School of Earth and Environmental Sciences.
UQ PhD student and proud Boorooberongal woman of Darug Nation, Hannah Allan, is interested in uniting contemporary science with traditional knowledges for effective and holistic management of Country. Embracing Indigenous knowledges also advocates for indigenous engagement and leadership, which is also part of the 2021 NAIDOC theme. 
Actioning 'Heal Country'
Start by thinking about the Country you are on. You can use the AIATSIS map to find the Nation or language group where you live. You could also ask the local community how they would like to be acknowledged. It is recommend that you should contact your local AECG (Aboriginal Education Consultative Group), Aboriginal Land Council, Traditional Owner group and/or your local council. Now think about what is special about this Country. Are you by the coast on saltwater Country? Are there mountains or rivers? Are you surrounded by dense rainforest? You can thank First Nations people for caring for these environments and ecosystems in your Acknowledgment of Country.
Other things include...
Please note that this text was written by a non-Indigenous person. All information was retrieved from reliable sources (acknowledged below). If you have any feedback, please email c.mogg@uq.edu.au.
I would like to acknowledge and pay my respects to the Turrbal & Jagera peoples as the traditional custodians of the land on which this text was written. I am grateful for their protection of, and continuing connection to land and water. I extend my respect to Elders, past, present, and emerging. I recognise that First Nations sovereignty was never ceded. This continent always was and always will be Aboriginal land.
Thank you to the following sources: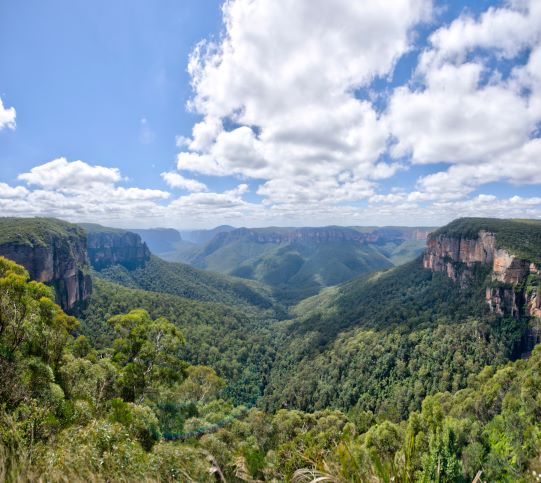 Image by Jacques Bopp from Unsplash
About UQ Sustainability Week 2021
Sustainability Week is an opportunity for the UQ community to celebrate and promote sustainability across UQ's campuses and sites. From August 16-20, a range of activities and events are hosted across all areas of the University, including markets, workshops, crafts and DIY, film screenings, specialist presentations, tree plantings, bird watching and garden tours, solar tours, forums and panel discussions, competitions and challenges to inspire sustainable behaviours.
Join us for the fun, check out the full program! Stay up to date by liking UQ Sustainability on Facebook or following us on Instagram. 
Important update: Based on the recent Covid restrictions, this year's Sustainability Week will be entirely online. Those events that cannot be transitioned to an online format will be postponed. Keep an eye on our social media channels, and our website for updates! (last updated Wednesday 25 August).