To help maintain our beautiful University environment and in preparation for the start of 2022, Property & Facilities Division (P&F) are asking that all staff participate in a general campus clean up/de-clutter during the period; Wednesday 1 December 2021 to Wednesday 15 December 2021.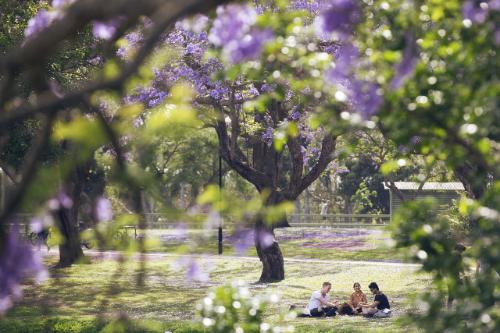 This could include:
Removing items from trafficable spaces such as pathways, building entrances, stairwells and corridors.
Looking for opportunities to optimise the use of space and improving the safety and aesthetics.   
P&F is supporting our campus clean-up by providing skip bins for the removal of large items between 1 December – 15 December.  Following the success of previous campus clean-ups we will be providing 11 skips on the St Lucia campus and 2 on the Herston campus as well as skips at Indooroopilly, Long Pocket, Pinjarra Hills and Gatton.
An alternative to using the skip bins is to register with UQ WARPit, where you can add your surplus items for other UQ staff to claim.
UQ WARPit is an online resource sharing tool which allows UQ staff to post unwanted items for donation or claim items for work purposes.
About Campus beautification
UQ's beautiful campuses showcase Australia's wildlife and rich biodiversity intermingled with our teaching and research facilities.
We're very proud of our grounds and like to keep our environment looking its best with regular groundskeeping as well as special events to target specific areas.
Throughout the year we have a series of landcare, clean up, tree plantings and bush care regeneration activities drawing groups of volunteers.
All are welcome including staff, students and the broader community.  Come and join us at our next event!