Officially launched in July last year, UQ's Warwick Solar Farm is tracking to generate 100% of the University's electricity from its own renewable asset.
A key deliverable of the University's Sustainability Strategy 2021 – 2025, the farm cements our position as a global leader in sustainable energy production and innovation.
With a site as big as 39 Gabba cricket grounds (or just over 154 hectares), the farm is an impressive fixture that attracts curious visitors from across the country, including school students, industry colleagues, corporate leaders, scientists and the general public.
So, what is there to see at a solar farm? You might be surprised!
1. 204,540 panels chasing the sun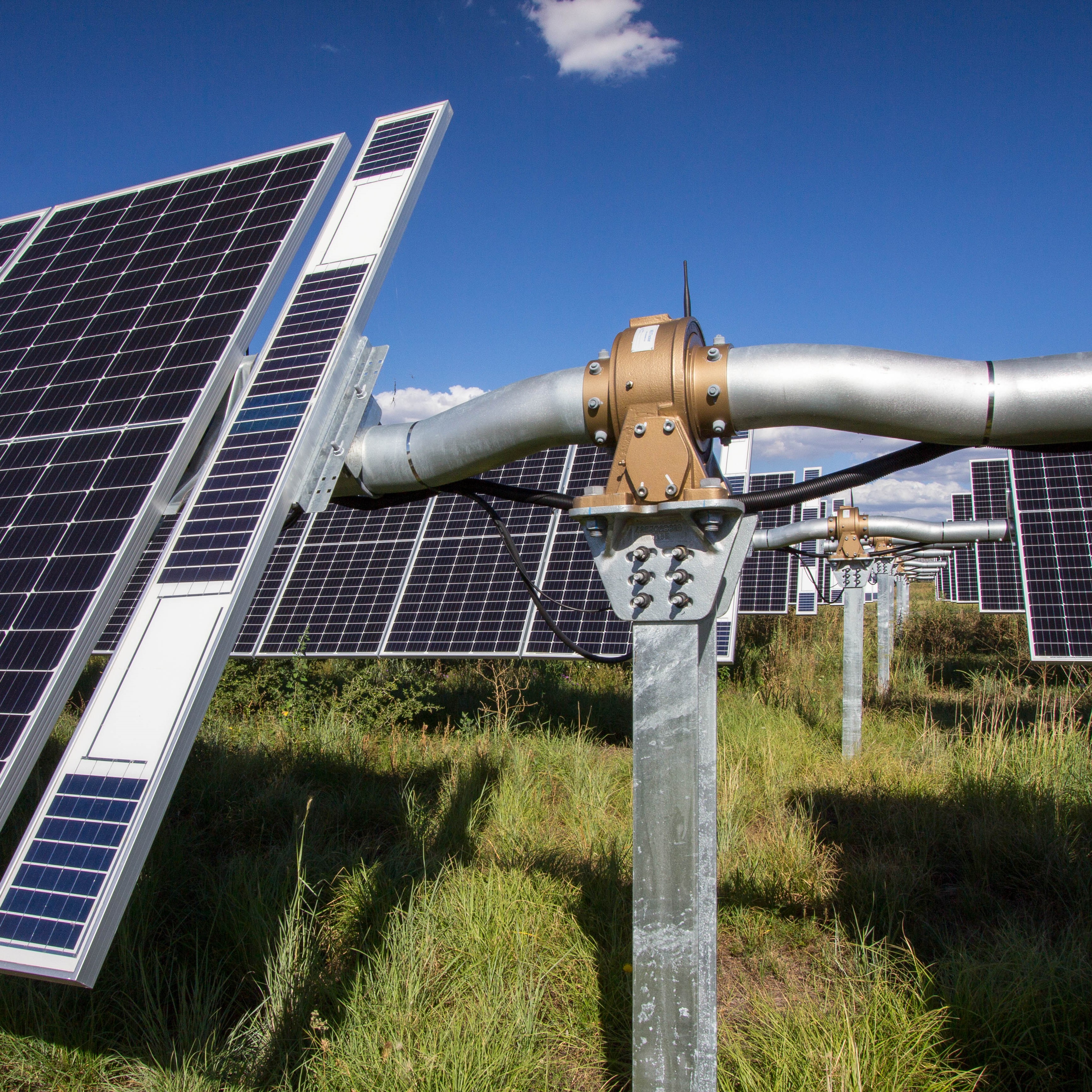 Our 204,540 panels—across 2,456 rows— follow the sun's movement from east to west throughout the day for maximum collection of sunlight. At the end of the day, the panels track back to the east ready for the next morning.
They are also clever enough to detect overcast days and will lie flat to catch diffuse light. Each row tracks individually – again to ensure light maximum collection, and to avoid self-shading from adjacent panels. Pretty cool, hey?
2. Not a cricket fan? Try 40 rugby fields
As we mentioned, our site is 154.6 hectares, which is equivalent to 39 Gabba cricket fields.
But if you're not a cricket fan, try a rugby stat instead. The surface area of our 200,000+ panels, if they were all laid next to each other on the ground, would take up more than 40 rugby fields. Each panel is 2 metres long by 1 metre wide.
3. Or, 214km from Noosa to Coolangatta
Or, if sporting metaphors aren't your game, consider the distance from Noosa to Coolangatta as the crow flies: 214 kilometres.
That's how far our 2,456 rows of panels would stretch, if you stacked them end to end.
4. 150,000+ MWh of clean energy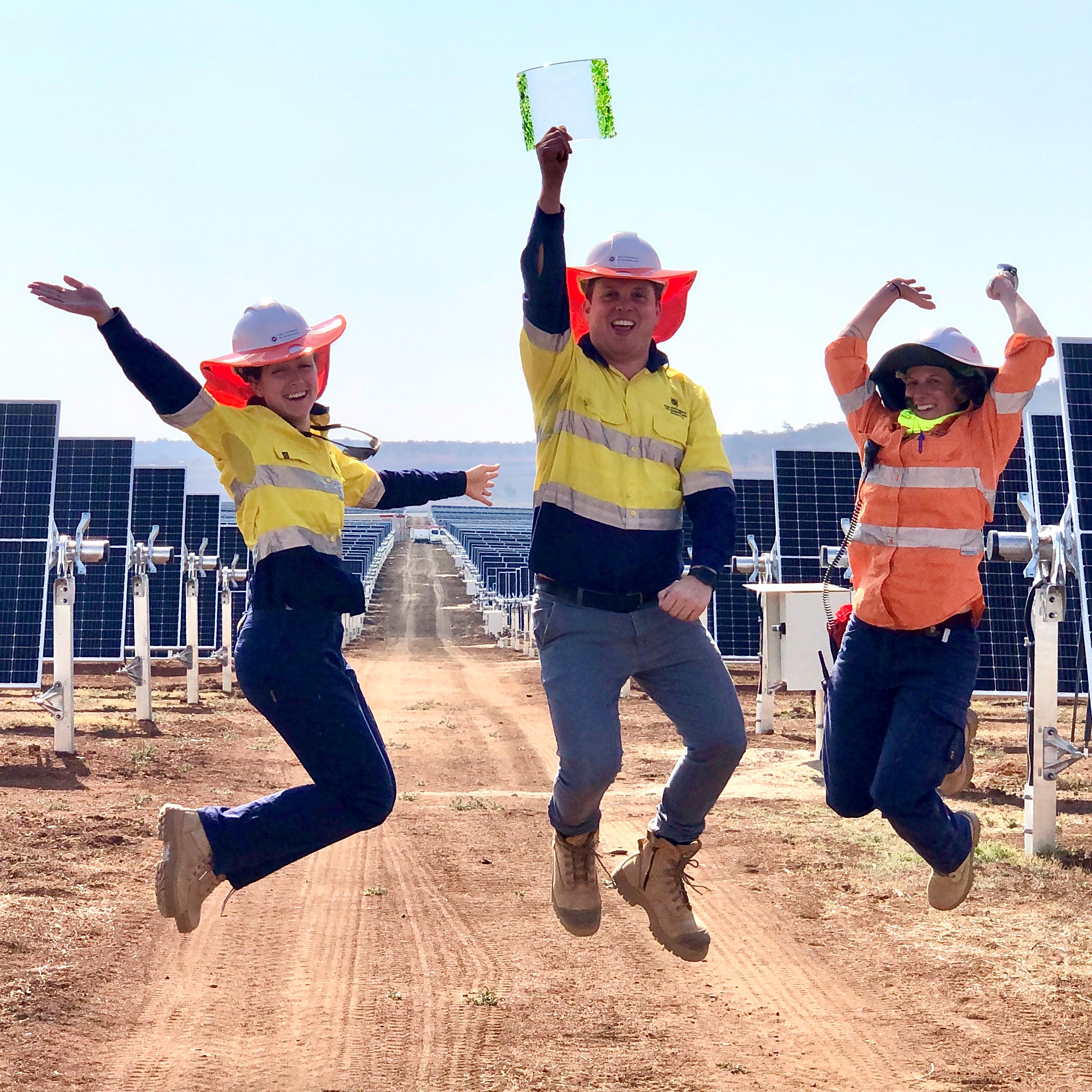 ~150,000 or more megawatt-hours. That's how much clean energy the Warwick Solar Farm will generate every year.
If that's a bit hard to get your head around, try these figures:
Enough clean energy to power more than 25,000 homes per annum
Output that avoids greenhouse gas emissions equivalent to almost 50,000 cars or the burning of more than 60,000 tonnes of coal.
That's worth celebrating!
5. 300+ sheep grazing
We welcomed more than 300 sheep to the solar farm at the end of last year, who have made themselves at home among the thousands of panels.
For local farmers, the shade from the panels provides a steady supply of lush, edible pasture and added protection for their livestock from the elements. And the sheep themselves don't seem to mind being assigned regular mowing duties!
It's all part of showing how renewables and agriculture can co-exist and be mutually beneficial.
6. 35,000 native trees
Before the solar farm location was cleared for agriculture many decades ago, a mix of regional natives would have been present across the farm site.
We're re-planting these trees over more than 7 hectares of land, helping to reinstate the natural ecosystem of this beautiful location.
7. 8 weather stations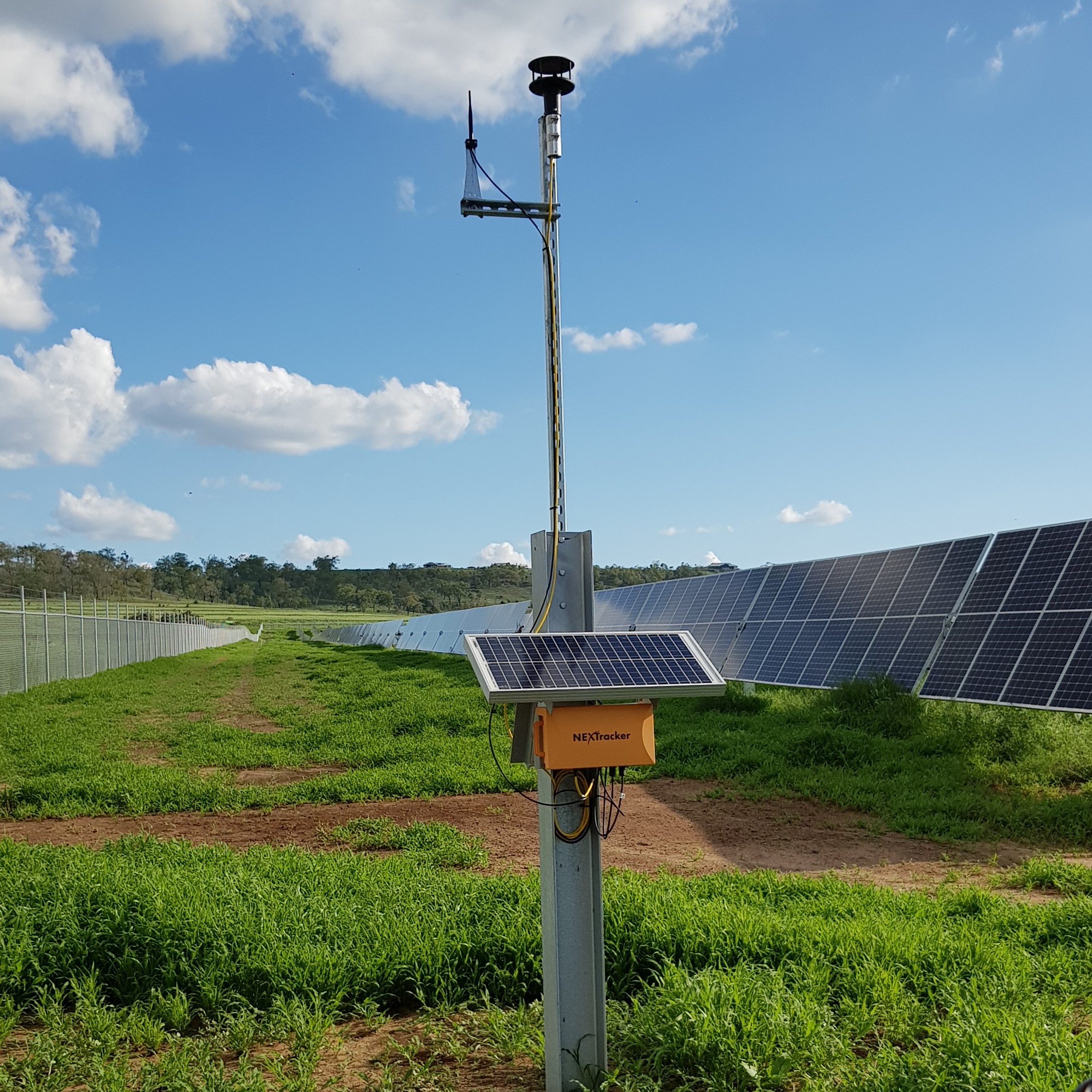 8 weather stations across the solar farm continuously monitor conditions. If wind gusts exceed a certain threshold, our clever panels will stow themselves in the safest position, depending on the direction of the wind.
As for hail, solar panels undergo rigorous testing to ensure they can withstand impacts up to a certain size and speed. Want to check out the weather onsite? The station on the visitor centre connects to a dashboard that anyone can view anytime, in real time.
8. Research and innovation
Warwick Solar Farm is creating opportunities to pilot and prove emerging energy solutions. With industry partners, we are exploring new energy storage technologies, cloud-tracking cameras for forecasting output, and the automatic orchestration of intermittent solar generation with dynamic demand adjustments – to name just a few of the fascinating projects going on behind the scenes.
Meanwhile, the farm enables innovation in energy procurement. It transforms the University from a passive consumer of electricity to an active player in the energy market, alongside Australia's large energy generators like AGL and Origin.
How does it work? The farm sells electricity back to the grid every 30 minutes during daylight hours, earning a net profit when we generate more energy than our sites require. This revenue offsets the cost of electricity when the sun doesn't shine and provides an incentive to shape consumption to match solar farm output and market conditions.
9. $10,000 in annual scholarships to local students
2 x $5,000 Bright Futures Scholarships will be awarded by the University of Queensland annually to talented local high school students who are interested in pursuing tertiary studies in science, technology, engineering and mathematics (STEM) fields.
These scholarships are part of our long-term commitment to not just delivering a sustainable future – but ensuring our future generations are equipped with the skills and opportunities they need to become world leaders in sustainable solutions.
10. $125 million invested
We are proactively investing in a global carbon-emissions-free future. The farm models the potential for other universities and large energy users to invest directly in renewable energy at a large scale.
Under a business-as-usual scenario, UQ would have to spend around $400 million on electricity over the next 25 years. Instead, the University is now able to re-direct a large portion of this expenditure towards making a difference.