UQ's seventh Sustainability Week has come to a close, and what a week it was! With more than 60 events Sustainability Week gets bigger every year. 
All of our sustainability-themed events were free and open to staff, students and the general public. From food trucks, solar tours and pop-up shops to lunchbox lectures, workshops and film screenings, there truly was something for everyone — and the response from the UQ community was overwhelming.
The partnerships
This year, we teamed with UQLife who hosted The Green Fair, the Electric Vehicle Expo and the Fresh Foods Markets. UQLife also ran the popular workshops like terrarium making and beeswax wraps in Campbell Place, along with their fantastic set up with picnic rugs, games, and deck chairs, creating a space for us to hang out in all week long.
Attendance demonstrates the broad outreach of Sustainability Week in particular, but also indicates widening interest in sustainability and community initiatives that can raise awareness and encourage behavioural change. 
Our most popular events this year ran the sustainability gamut from food to architecture and everything in between.
The events
The week started off with great numbers pounding the pavement with Parkrun St Lucia.
Campbell Place was packed as you showed your support for Meat-free Monday and trying things from the food trucks they had never tried before (coconut calamari, anyone?).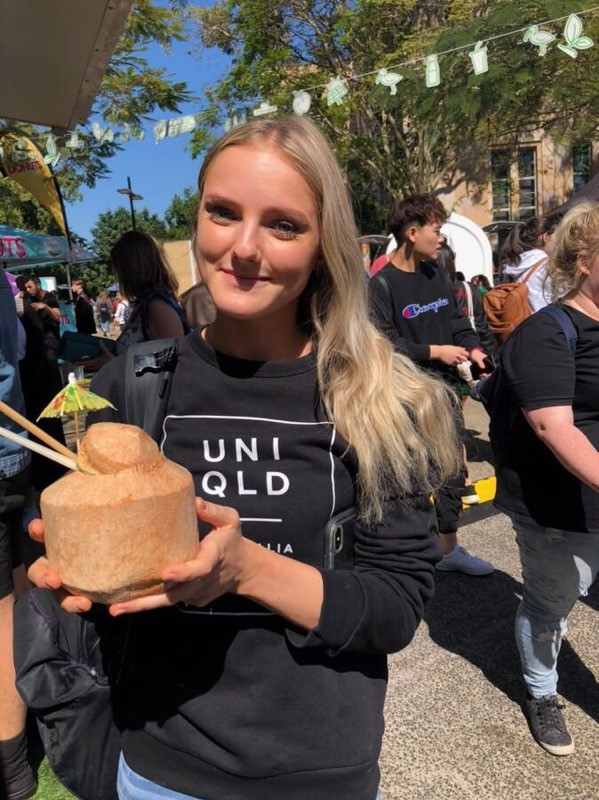 The Vegan Markets, hosted by UQU was by far the biggest event with a petition to bring them back on campus. 
  On Trash-free Tuesday, the kindy kids got their hands in the dirt, planting trees in the campus rainforest. You made no sew produce bags and decorated green bags for your market shopping. We also thank those of you who cleaned up the campus as part of Clean Up Australia everyday.
On Sustainable Living Wednesday many of you dropped in the see David from HomeCube. The film The True Cost opened our eyes about sustainable

fashion (you can borrow it from the library if you missed it). And you shopped up a sustainable storm at Oxfam UQ's suitcase rummage, proving that you could commit to a slow fashion season. The solar tours at St Lucia booked out again this year. Get in early next year. In the meantime, read about UQ's solar initiatives here.
  On Sustainable Transport Thursday, the electric vehicle expo drew quite the crowd. And votes on our Facebook page show that you think that there is a generational, rather than cultural shift towards using more sustainable transport.
 Rounding out the week with Fresh Food Friday, you were inspired by the unstoppable Ronni Kahn from OzHarvest at the screening of Food Fighter.
You also     picked up tips from Brisbane City Council's Love Food Hate Waste campaign. The booked out tour of the St Lucia Community Garden and the interest on social media reflected the anticipation of finishing the build.
The wrap up
The Sustainability Office would like to say a huge thank you to all the event hosts, participants and volunteers who made this year's Sustainability Week such a success.
We're delighted to see how Sustainability Week has become such a fixture of the University calendar. We can't wait to do it all again in 2020!